Who is a new construction home buyer in 2018?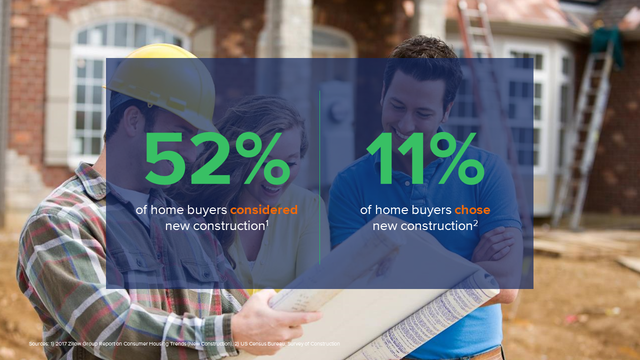 1. More than half of today's buyers (52 percent) consider new construction, and 27 percent consider a lot or land without an existing home.
2. Millennials (18-37 years old) are most likely to consider new construction (60 percent) and make up more than a third (36 percent) of all new construction buyers.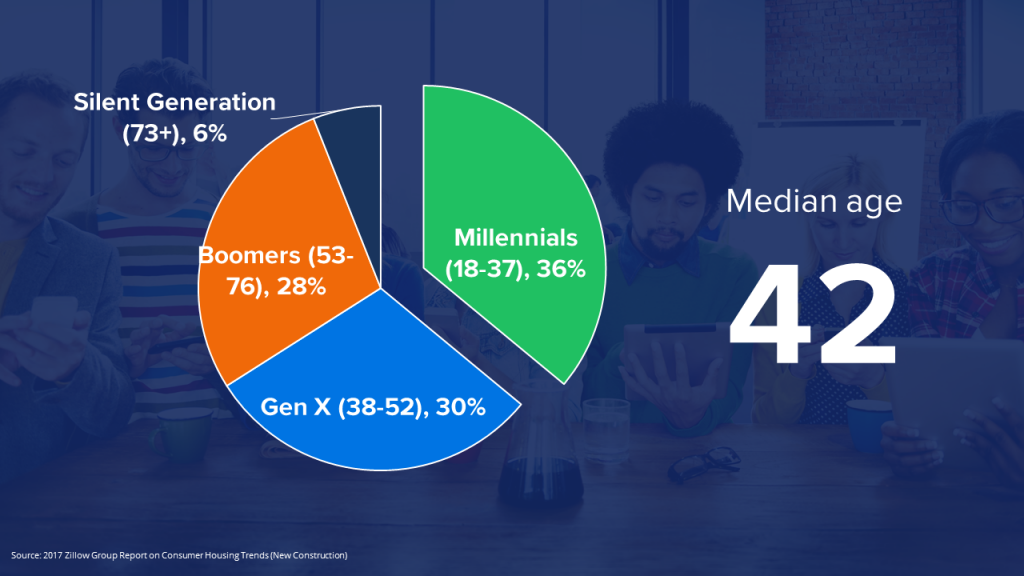 3. New construction buyers are more likely to have a higher education: 55 percent have a college degree or more, compared to 43 percent of existing home buyers.
4. Their median income is $87,500.
5. Three out of four (75 percent) are married or living with a partner, while 44 percent have children under the age of 18 living at home.
6. One third (33 percent) own pets.
7. They are more likely to be a repeat home buyer (67 percent) than a first-time buyer (33 percent).
8. Top priorities for new construction buyers are taking a private tour of the home (74 percent), viewing a floor plan (74 percent) and having access to the home's inspection report (71 percent).
9. A single family, detached home is their hands-down choice (86 percent).
10. Most (70 percent) bought a home in a larger planned community.